Have just updated the website with two super high-res (the old ones were small and low quality) detail shots of Layla's scroll piece titled 'This is the part that has to happen before everything else works out'. The scroll is 56 inches long hand made paper and framed.
Here are the shots from the
Layla's page on the website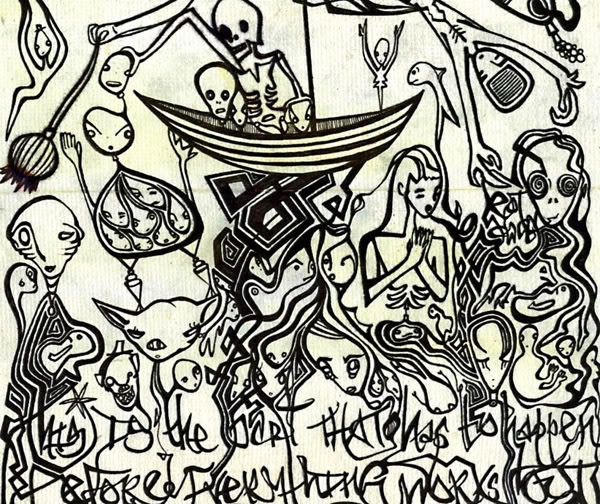 Detail One
Detail Two
And here's a photo of the full scroll in its frame. Excuse the reflections on the glass... You can imagine those bits!!